SouthCoast Health's Dr. Kristen Updegraff Wins Best Primary Care Physician Award
Monday, June 26, 2017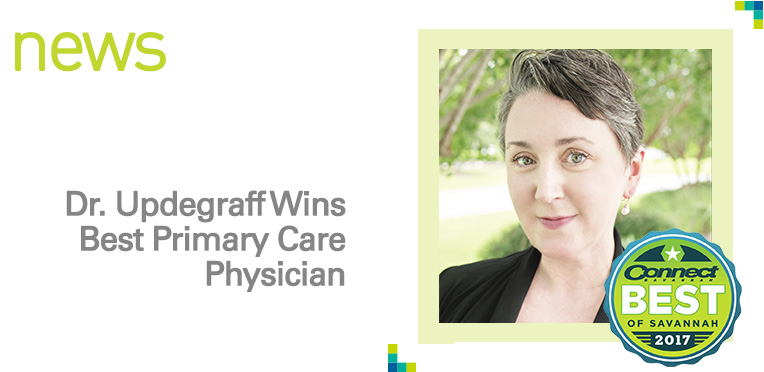 SouthCoast Health Primary Care Physician Dr. Kristin Updegraff won Best Primary Care Physician in Connect Savannah's 2017 Best of Savannah Awards. These awards are based on the votes of community members.
"In an era of assembly-line medicine and hour-long waits for a ten-minute doctor visit," Connect Savannah said. "SouthCoast's Dr. Updegraff continues to stand out as a practitioner who goes out of her way to give extra time and attention to her patients."
This is Dr. Updegraff's second time winning the award, as she was also the recipient of the 2015 Best Primary Care Physician Award. It's no wonder she has seen such success in the community. Dr. Updegraff not only has an outstanding education, but she is also known for her great customer service. Dr. Updegraff is board certified by the American Board of Family Medicine. She earned her Doctor of Medicine degree from the Medical College of Georgia in Augusta, Georgia and completed her residency at the New York/Presbyterian Hospital Columbia Medical Center in New York, New York.